Hi, this is Terry Loomis.
 I love to help other marketers on their journey to live their dream lifestyle
and achieve financial success in their own home based business.
I'd like to tell you a little bit about myself.
I don't know if you can relate, but I was one of those guys who never knew
what he wanted to be when he grew up. I've been a teacher, a coach, a machinist,
a firefighter, a commissioned salesperson and worked in the beverage industry.
I was a successful employee in all of these areas, but they never provided the
lifestyle I wanted for my family and for myself or any real control over my life.
There are a few things that all of these jobs had in common:
They told me when I had to work.
They told me how long I had to work.
They told me when I could take a vacation.
They told me how much money I could make.
In one case, they even told me where I had to live.
There is one other thing that ALL jobs have in common. They can tell you
when you no longer have a job. I don't know if this ever happened to you.
I can still remember it like it was yesterday. I came home early from work
one night and my youngest son and my wife met me outside by the car. My
son was all smiles and gave me a big hug because he was happy to see me.
My wife was a little curious and asked me why I was home so early. I had
to tell her it was because I no longer had a job. Suddenly, no more smiles.
My son was still glad to see me though. Kids are great that way.
We ended up losing our house and having to file personal bankruptcy.
It was after that day that I decided to never let anyone have that much power
and control over me and my family ever again.
I began to search for a way to provide not only financial freedom, but also time
freedom so I can finally have control over my life and live the lifestyle that I
always wanted.
I finally feel like I am in the right place, at the right time, with the right people
to make it happen.
I'm very excited about the future and would love to have you join me on my
journey to true financial and time freedom for me and my family.
To Your Success,
Terry Loomis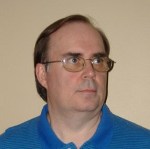 "I'll Teach You the Mindset and Marketing Strategies You Need to Make
More Money and Live the Freedom Lifestyle That YOU Deserve!"
Email: Terry@TerryLoomis.com
Facebook: TerryLoomis